Advanced Track Day
Unleash the power of a Porsche in a closed circuit track environment with Porsche Centre Oakville. Enhance your driving skills during our advance track day, with the support of professional Porsche Driving instructors. You will leave the experience feeling confident having learned new driving skills and techniques that can be used on and off the track.


Qualifications Required:
Past participation in a Porsche Centre Oakville Intermediate or Advanced track day
Minimum of three (3) open lapping track events
Must have a track inspection form completed within 30 days

Experience includes:
A full-day track session in your own Porsche
On and off-track instruction by professional Porsche instructors
On-site tech support by Porsche Certified Technicians
Continental breakfast and/or catered lunch
​
Price: $595 +HST *
*This track session is complimentary; provided at no charge. However, no shows will be subject to a charge of $595 + HST (full session price).
This Track Day Experience is valid for Porsche Centre Oakville clients only, and is non-transferable.


Sessions available:



Please support our efforts at the Policaro Foundation by donating today.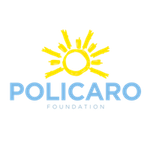 The Policaro Foundation is a non-profit organization founded in partnership with SickKids and dedicated to building a brighter and healthier community.


Terms and conditions:
Registration is subject to availability. Invitation is non-transferable. If you are purchasing a session as a gift, please enter the name, address and contact information of the gift recipient in the registration form. Purchased sessions are non-refundable. Each track day will take place rain or shine. Participants must have previous track driving experience and have completed a past Porsche Centre Oakville Intermediate or Advanced Track Day. Must be 25 years or older with a valid driver's license. Participants will be required to sign a waiver at the track prior to driving. This Track Day Experience is valid for Porsche Centre Oakville clients only, and is non-transferable.
Location:
Canadian Tire Motorsport Park
3233 Concession Road #10
Clarington, ON
Frequently Asked Questions:
I didn't receive my booking confirmation.
If you completed your track day registration and did not receive a booking confirmation email please check your junk or spam folder as some email providers have extra email security.

Can I bring spectator or passenger?
Spectators are welcomed to watch while you participate.

What is your cancellation policy?
Purchased sessions are non-refundable.

What should I wear?
Loose comfortable clothing is suggested, pants are recommended. Closed toe shoes are mandatory with a thin sole.

What is the driver to instructor ratio?
There is one instructor for every three to five vehicles.

What time should I arrive to the track?
We suggest arriving to the track 15-20 minutes prior to your start time to allow for a comfortable amount of time to register and ask any questions you may have prior to the session starting.